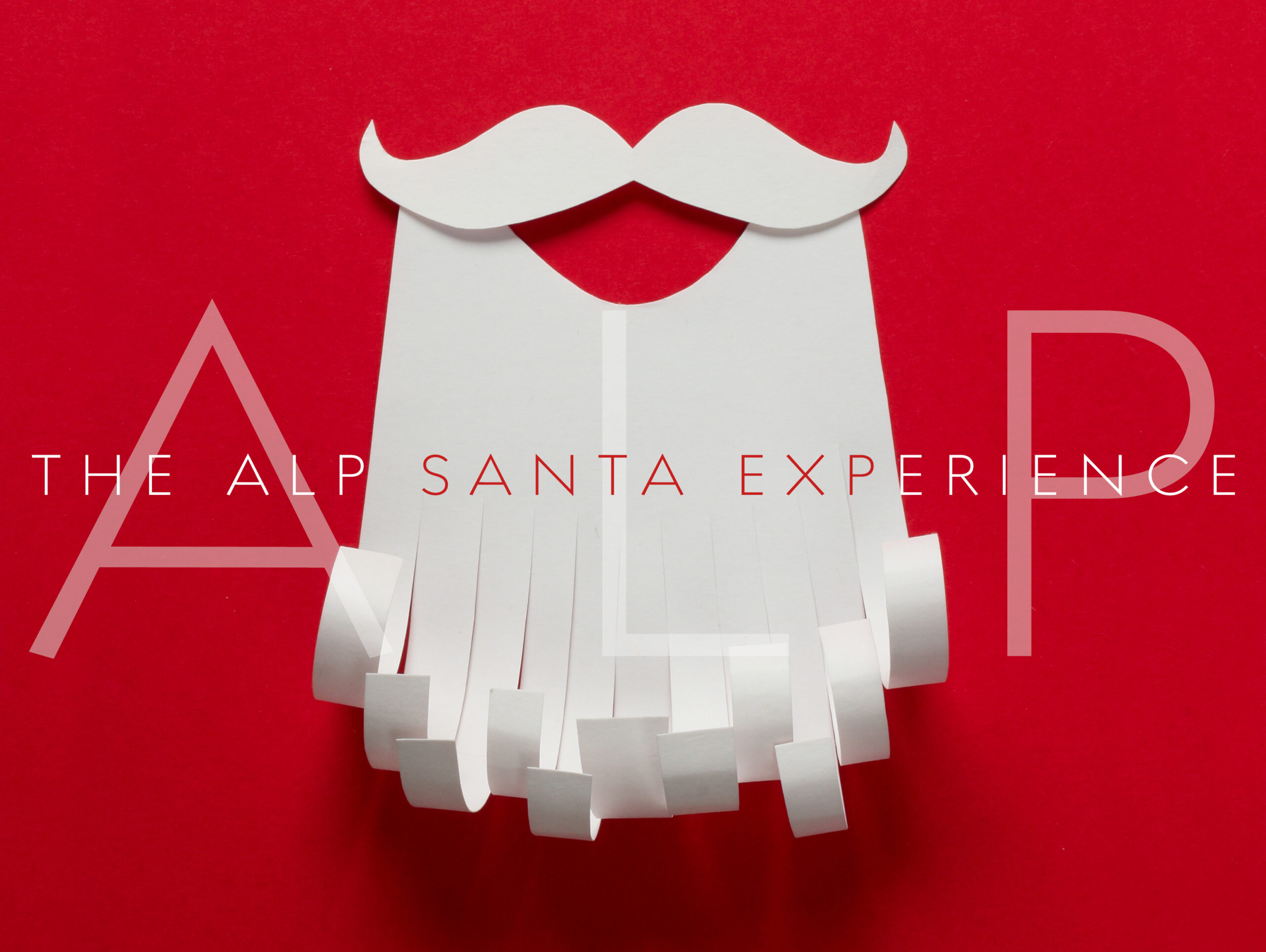 ---
He's back!
---
Yes!  You read that correctly, we're talking the ULTIMATE Annual ALP Santa Experience!
This one of a kind experience is an absolute dream come true for the littlest imaginations and truest believers!  The magic never dies with the big guy around and we are honoured to host his presence in the studio again this year.
---
We know you have questions so we're going to try and make sure we can answer most if not all right here.
---
All the details are provided below including a pre-release booking link with a discount code!

---
Dates & Times
---
Santa will be in the studio on November 1, 2020 for the first round of the Ultimate Santa Experience.  As we book the date we'll open up more dates.  I only have room for 5 sessions per day.  Sessions start at 10 am and will run until 4 pm.  (Please note we are booking on the hour time slots and will not have time to accommodate late arrivals.  If you arrive late your time will be shortened to the remaining allotted time.  ALP Studios will not be held liable for potentially missed portrait captures.  Please make sure you arrive 5 -10 minutes early).
---
How long is my session and how many people can I have join?
---
Each session is 1 hr in length.  It can include up to 6 individuals.  $25 per additional individual.
---
What happens during my session?
---
During your session we will prompt you and the big guy to interact and get some fun and memorable moments together.  Picture it as if you're creating your very own Christmas Story!
(Studio props available for use, backdrop colour to be determined)

---
Where is the Santa Experience taking place?
---
Right here in the ALP Studio!
---
How much will this cost me and where can I reserve my session?
---
We know this is really the question you're looking for an answer on so here it is!
Session investment and what's included:
$149 + gst
This fee covers your 1 hr session with Santa and the photographer!  Now I know you want some product as well, so rather than charge you our regular session fee ($249 + gst) we wanted to offer you a special rate for these sessions this year.  Yes our digital and print packages are sold separately.  However, when you purchase a minimum of $250 on your print or digital package we'll throw in a set of 10 ALP designed and printed Christmas cards to send to family and friends. One stop shop!
---
Reserve your session below
---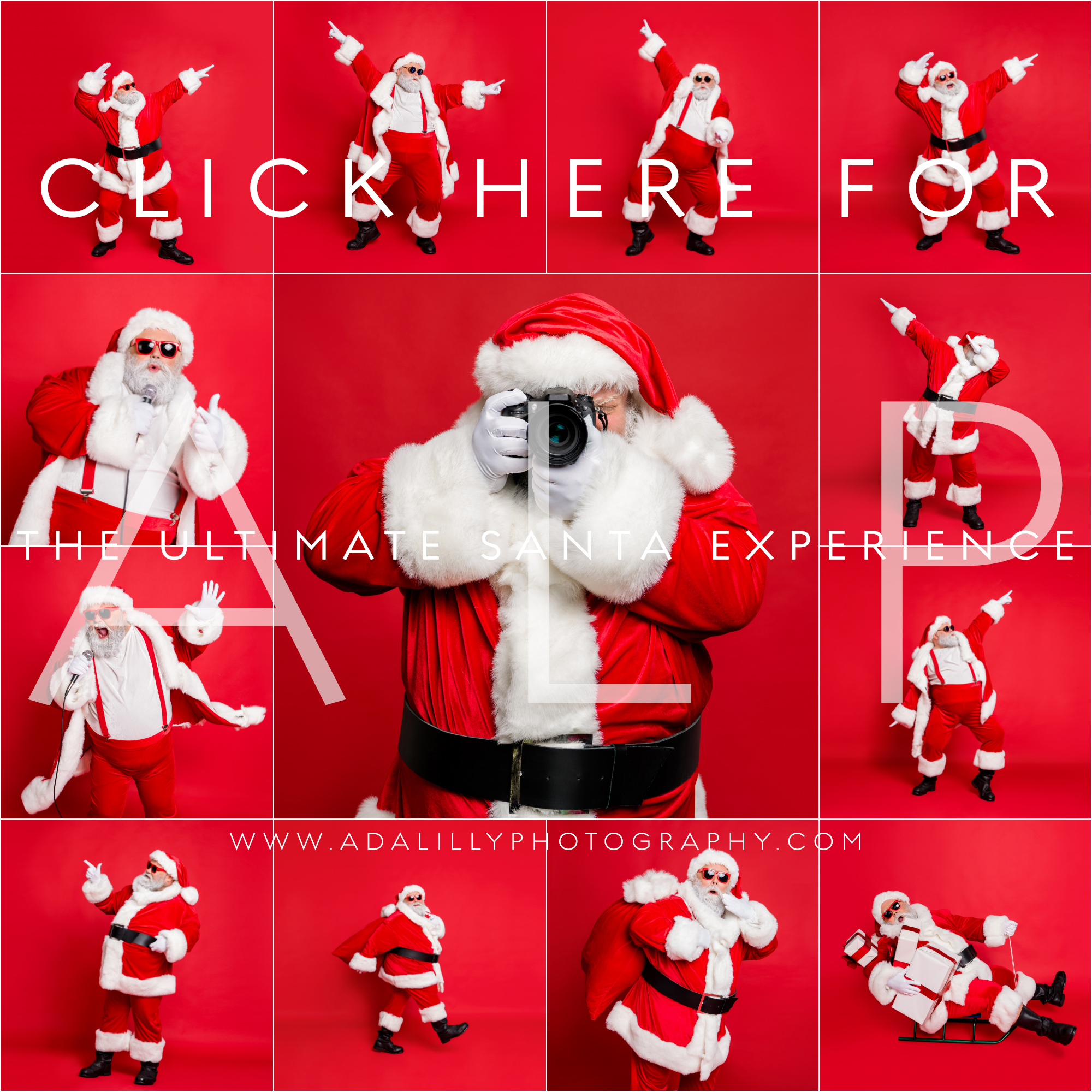 We can't wait to see you!
AdaLilly Photography
Thank you for supporting our small local business!