Warning: Trying to access array offset on value of type null in /var/www/wp-content/themes/oshin/content.php on line 28

---
First off we'd like to thank you for coming back again this week!  We appreciate your dedication to us and something we're passionate about.  So this week we'll pop in here with two more tips to add on to last week.
---

STEP 3: SETTING UP THE INTERVIEW
The decision to be made…one of the most important steps in finding your perfect fit!  Please believe me when I say MEET IN PERSON!!!  If possible that is.  There are other ways to virtually meet in person if you'll be hiring from abroad and this is still important to talk face to face.  (Thank God for FaceTime, Skype and many other ways to host 'in person' meets.)
Lets quickly recap, you've sought out the style you love, you've fallen in love with the photographer's portfolio, now we have setting up the interview.  First call them.   Find out if they're available for your date.  If they are, go ahead and connect through their contact page introducing yourself and your soon-to-be-spouse.  Most photographers will have a contact form on their website asking a few questions but in the space provided where it may say 'tell us more' you can add tidbits in about the day, such as the event itself and the vision you have for your day.  If there is room attach 3-5 of your favourite images from their site or your research.  This way they'll have a better idea of what you love.  Sadly your photographer may already be booked on your date…what next?  Well, ask and see if they have an associate or can recommend another shooter with a similar style.
I'd be lying if I said we always want to be picked by every one we meet with.  The truth is we don't.  While you're setting up the interview, we too are interviewing you.  To be honest we may just not jive together after meeting in person.  So it's best to always set up 3-5 potential photographer interviews who are available on your wedding date.  Be prepared to talk about the venue, style and your vision for your photos, and remember it's okay to not 'click' (pun fully intended) with everyone.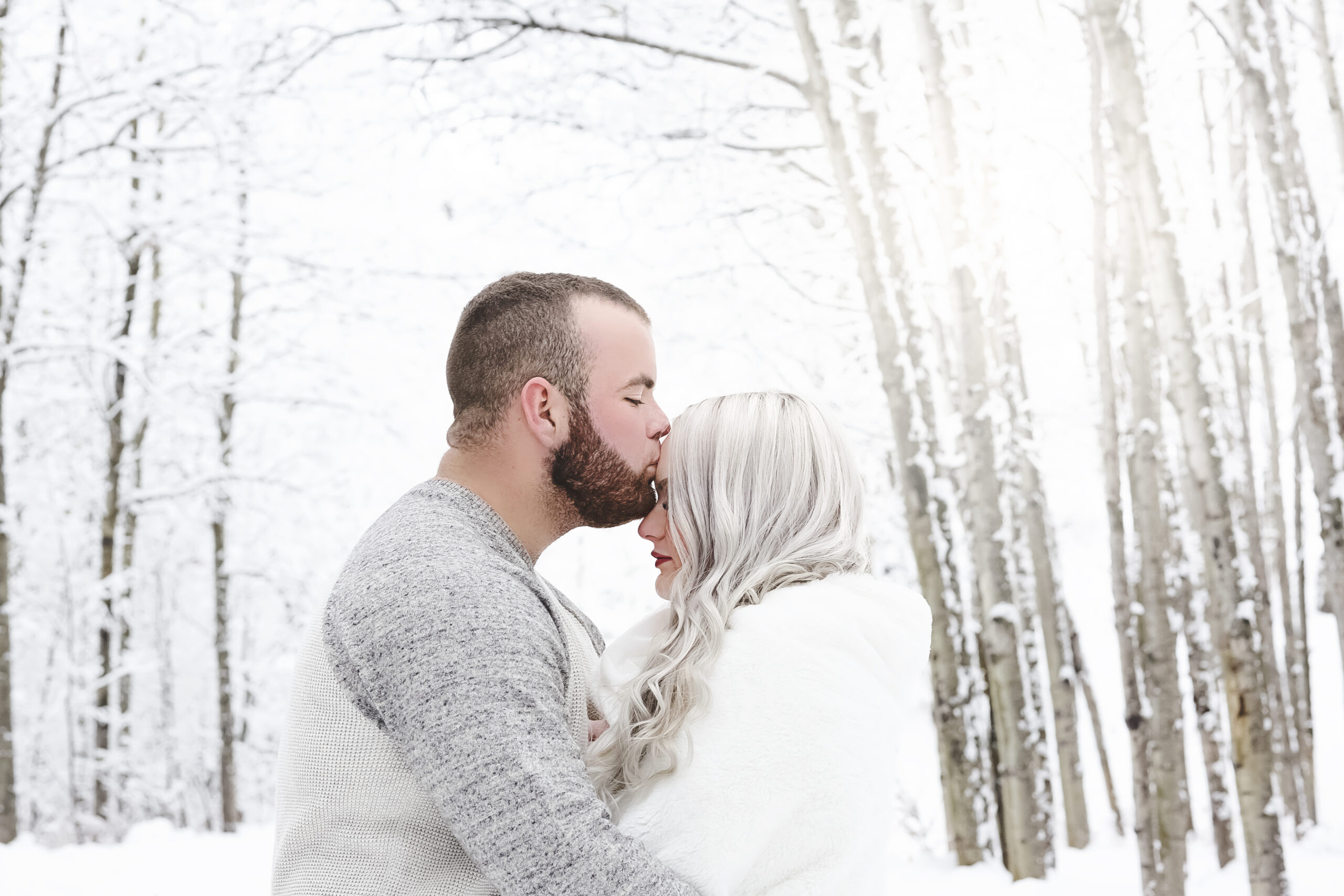 STEP 4:  VIEW A FEW FULL WEDDING ALBUMS
This is so crucial!!!  I see so many couples base their decisions on the highlight reel in a photographers portfolio.  PLEASE DO NOT DO THIS!!  View an entire gallery.  That means ask to see one of their full weddings.  Why?  As a photographer I will be totally transparent with you.  We show all our prospective clients a portfolio of the best of the best, or our favourite images from one or several weddings we've photographed.  It's not that we're trying to hide anything its just those are the ones that get us really excited about the art we've created and we want to share it with you.  But it still will not give you a well rounded idea of the entire picture.  Ask to see two or three galleries from REAL weddings they've shot (not someone else at their company) so you can get the full picture of what your complete collection may look like after the wedding.  If you fall in love with all the images  rather than just the chosen highlight ones then bravo, you're heading in the right direction!  ASK questions!  A LOT of them!  I believe in honesty no matter how hard the question is to answer, if the person you're meeting can't be honest, that's a red flag!  Integrity is everything.
Time to go get the kids so remember to check back with us next Wednesday where we will talk about Critical Eye & Personalities.
AdaLilly Photography