Winter's cold, sure, but it makes for some seriously stunning photographs. Snowflakes, snowmen, white canvases, glittering icy trees? It's a photographer's veritable wonderland! Here's how to dress to take advantage of that winter wonderland.
---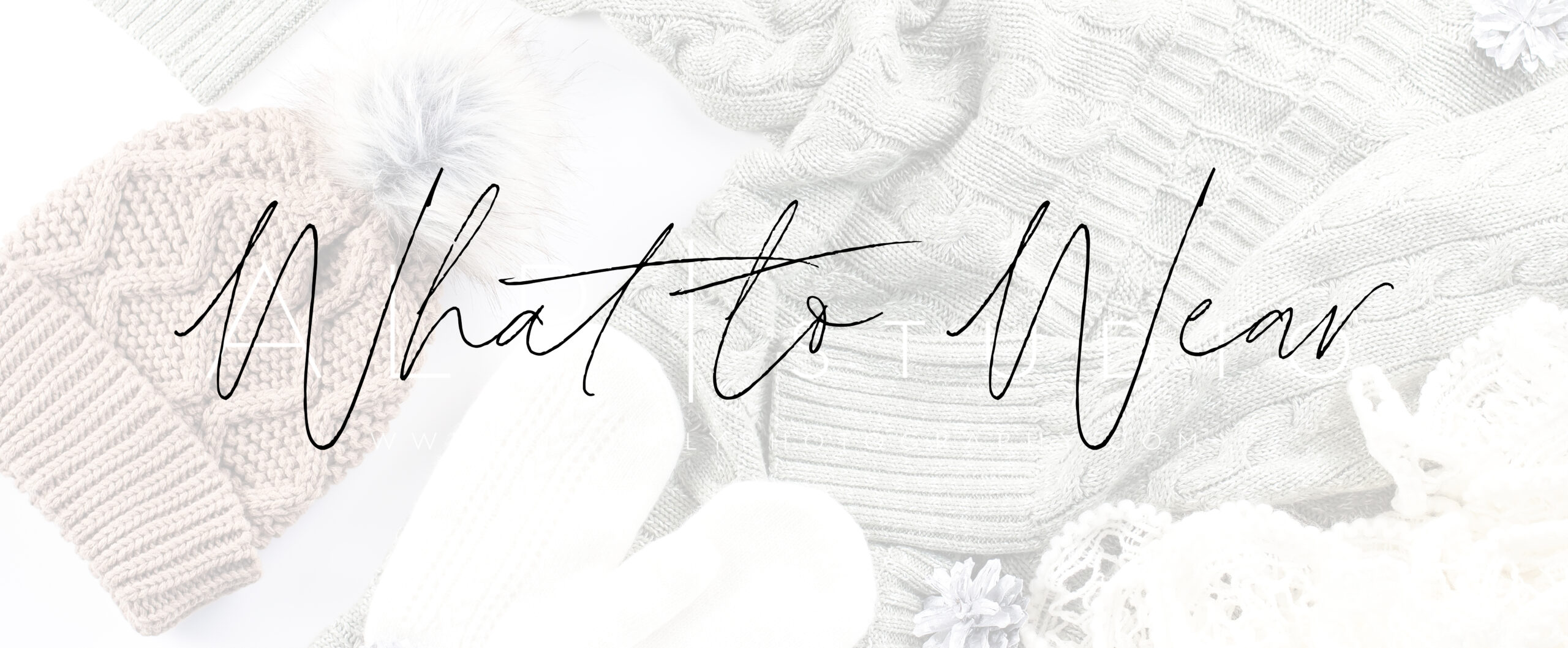 There's bound to be lots of white, so choosing pastel colours will bring a soft cool tone to your images. Think warm with cream tones and muted mocha's to add some warmth.  (Check out our favourite winter colour pallet below)
On that same note, don't hesitate to play with chunky cable knits to make a bolder statement and add more texture.
Really bundle up and play up the winter factor. We love seeing fur-lined boots or hats, oversized chunky scarves, adorable gloves, etc.
Do wear a couple layers underneath to ensure you stay warm. Double up on those socks and throw on some long johns, if you must!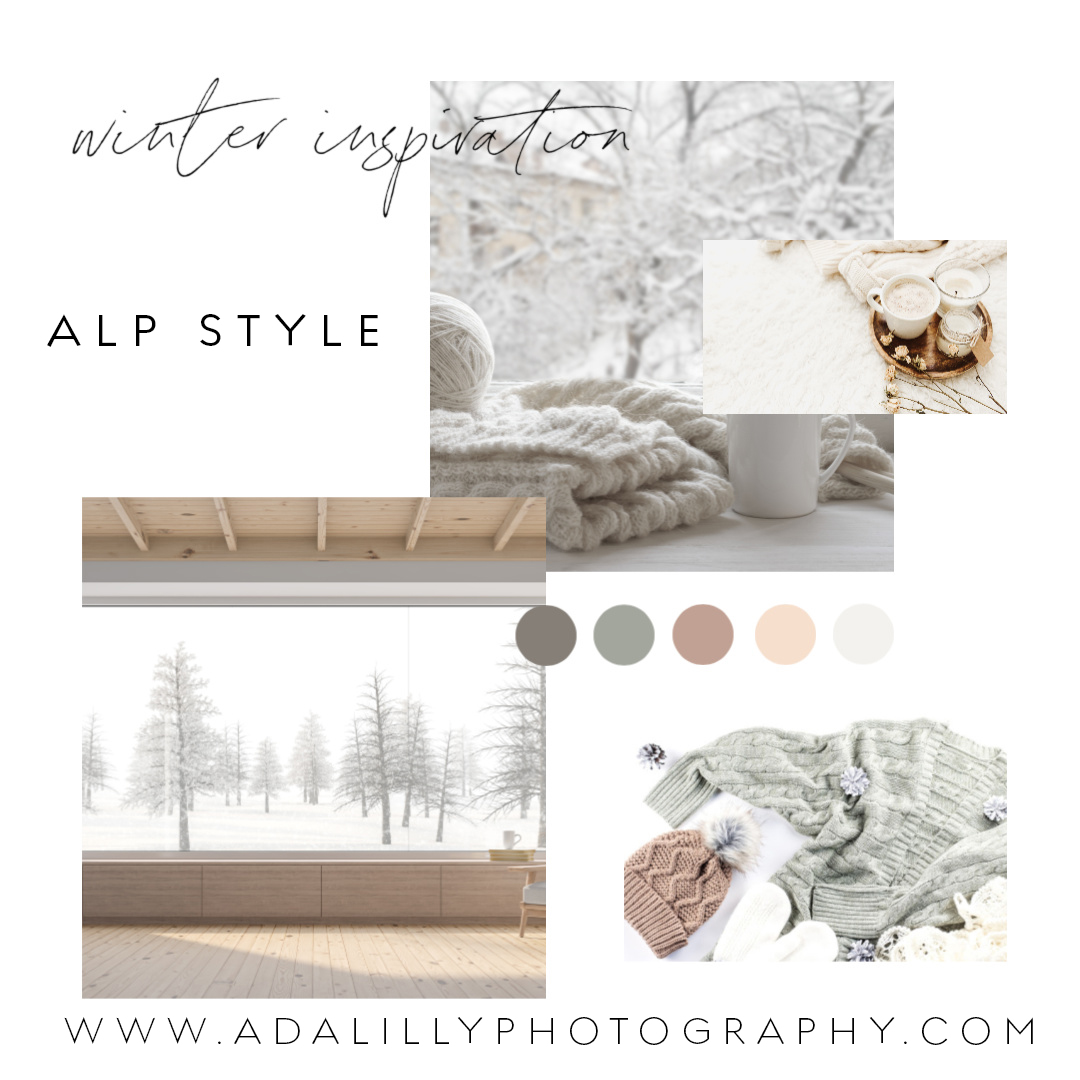 AdaLilly Photography
Thanks again for stopping by and supporting our small business!